Your baby's skin
So you've brought a little one into the world and you're
in love all over again. Learn more here about how to
take care of your baby's delicate skin.
Learn about nappy rash
Nappy rash can occur at any time during your child's nappy-wearing stage. Up to 1/3 of nappy-wearing children will experience nappy rash during this time. Protecting your baby at every nappy change with a gentle barrier ointment is recommended.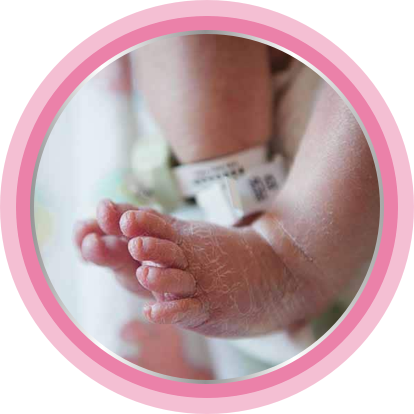 Skin irritations in babies
There's nothing quite like the softness of a baby's skin. That's why Bepanthen is here to give you a helping hand in caring for your precious little one.
Bepanthen Nappy Care Ointment
Bepanthen Nappy Care Ointment is an easy to apply and breathable barrier cream, that helps keep little bottoms happy and protected from the causes of nappy rash.